CURRICULAR OVERVIEW
ENROLL IN COURSES AT THE UW-MADISON GLASS LAB:
Undergraduate
Our undergraduate program offers the following degree options: Bachelor of Fine Arts, Bachelor of Science in Art, and Bachelor of Science in Art Education. Individuals may also pursue a Certificate in Studio Art. Undergraduate glass courses (Beginner Glass, Intermediate Glass, Advanced Glass, and Neon) establish a foundation of technical skills in the context of a […]
Graduate
Our graduate program offers a 3-year Master of Fine Art or a 2-year Master of Art degree. An important strength of the graduate program lies in the breadth and diversity of its faculty, who teach in their areas of expertise, but work closely with a broad range of students, fostering a flexible interdisciplinary experience. A […]
Special Students
The Continuing Studies Program Special Student status allows individuals to take courses at UW-Madison for credit without being enrolled in a degree program. University Special students fully participate in all aspects of courses and receive credits and grades on an official UW-Madison transcript. Special Student status is granted to individuals interested in glass courses on […]
FACILITIES
HOT / WARM / COLD / NEON / FLAME
Our hot shop is equipped with: a brand new 700# Wet Dog Electric Continuous Melt Furnace, 400# Stadelman Free-Standing Casting Tank, 20" HUB glory hole, 18" HUB glory hole, 3 top-loading annealers, 2 front-loading annealers, 2 color/pick-up boxes, 2 benches, 2 marvers, HUB garage + pipe warmer unit pipe cooler
Founded in 1962 by Harvey Littleton, the UW-Madison Glass Lab was the first collegiate glass program in the nation, and is considered by many to be the birthplace of American Studio Glass. With the recent change of guard in 2013 from Professor Emeritus Steve Feren to current faculty Helen Lee, it is simultaneously one of the youngest glass programs in the nation, with an eye on the future of glass in the larger context of contemporary studio practice.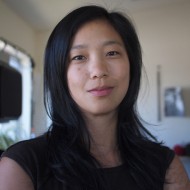 HELEN LEE
Assistant Professor
Head of Glass
Helen Lee is an artist, designer, educator, and glassblower. Her studio practice explores spaces of boundary, transformation, and duality, often at the intersection of language and the body. Lee holds an MFA in Glass from RISD and a BSAD in Architecture from MIT. She has taught at the Rhode Island School of Design, California College of Art, Haystack Mountain School of Crafts, and Toyama City Insitute of Glass Art. Lee was the recipient of the inaugural Irwin A. Borowsky Prize in Glass Art in 2013/14.
- www.pink-noise.org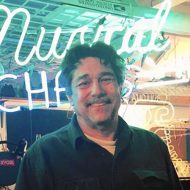 JACOB FISHMAN
Lecturer Summer 2016
Neon 
Jacob Fishman is an electrical engineer, artist, and educator. He fabricates neon for film and theater, technical applications, and traditional neon signs. Fishman also fabricates and conserves artwork for major museum collections and private collectors throughout the U.S. and the world.
- http://www.lightwriters.com/nw/jfneoart.htm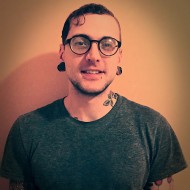 BRAD CORSO
Lecturer Spring 2014-16
Neon
Brad Corso is an artist, foundryman, and musician. His studio practice sets out to investigate the confusion that lies within the emotive nature of life and obsessively asks the question, "What's next?" Corso's work utilizes humor, mischief, and above all observation to define and create playful, joyful objects and environments. He holds an MFA from UW-Madison and a BFA from UW-Whitewater. Corso's work has been exhibited nationally, and is active in sustaining a worldwide conversation and perpetuation of neon light culture and practice.
-