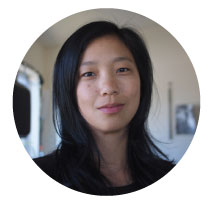 HELEN LEE
Assistant Professor
Head of Glass
Helen Lee is an artist, designer, educator, and glassblower. Her studio practice explores spaces of boundary, transformation, and duality, often at the intersection of language and the body. Lee holds an MFA in Glass from RISD and a BSAD in Architecture from MIT. She has taught at the Rhode Island School of Design, California College of Art, Haystack Mountain School of Crafts, and Toyama City Insitute of Glass Art. Lee was the recipient of the inaugural Irwin A. Borowsky Prize in Glass Art in 2013/14.
---
Lecturers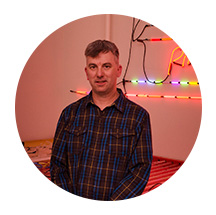 TOM ZICKHUR
Lecturer Spring 2017-Fall 2018
Neon
Thomas Zickuhr is artist, craftsman,and a fabricator. Utilizing neon as a medium of expression, Tom pulls inspiration from contemporary culture and tries to twist it thoughfully. His work is currently on display nationwide, and his portfolio is constantly expanding. He owns and operates a neon studio in Madison, WI.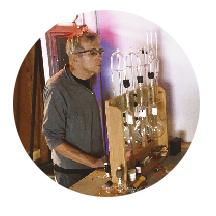 GREG MOWERY
Lecturer Summer 2014, Summer 2018
Neon
Greg Mowery runs the SAIC Art + Technology Light Lab. His course at UW-Madison introduced students to basic neon techniques, as well as how to animate neon with Arduino microcontrollers.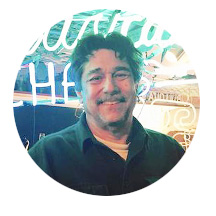 JACOB FISHMAN
Lecturer Summer 2016
Neon
Jacob Fishman is an electrical engineer, artist, and educator. He fabricates neon for film and theater, technical applications, and traditional neon signs.  Fishman also fabricates and conserves artwork for major museum collections and private collectors throughout the U.S. and the world.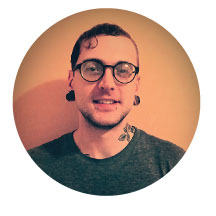 BRAD CORSO
Lecturer Spring 2014-16
Neon
Brad Corso is an artist, foundryman, and musician. His studio practice sets out to investigate the confusion that lies within the emotive nature of life and obsessively asks the question, "What's next?" Corso's work utilizes humor, mischief, and above all observation to define and create playful, joyful objects and environments. He holds an MFA from UW-Madison and a BFA from UW-Whitewater. Corso's work has been exhibited nationally, and is active in sustaining a worldwide conversation and perpetuation of neon light culture and practice.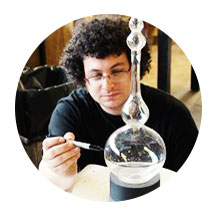 JON CHAPMAN
Lecturer Summer 2015
Beginning and Int./Adv. Glass
Jon Chapman draws upon the similarities between mechanical processes and human emotion in his work. He holds a B.F.A. in glass and glass sculpture from the School for American Crafts at the Rochester Institute of Technology. Chapman has taught at the National College of Art and Design in Dublin, Ireland, Osaka University of the Arts in Osaka, Japan, The Penland School of Craft, and the Pilchuck Glass School. Currently he teaches at The University of Wisconsin – Stevens Point.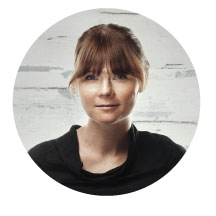 STINE BIDSTRUP
Lecturer Spring 2015
Beginning and Int./Adv. Glass
Stine Bidstrup is a Danish artist who explores optical phenomena, and interprets and brings past ideas about utopic social and architectural visions to life through glass sculpture, installation and video. Bidstrup is educated from the Royal Danish Academy of Fine Art, School of Design on Bornholm, Denmark and the Rhode Island School of Design in Providence, RI. For the past seven years, she has maintained Luftkraft Glass Studio in Copenhagen, and exhibited and taught worldwide.